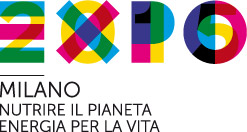 publié le : 25 Novembre 2012
Expo Milano 2015
EXPO MILANO 2015
As it is projected that the world's population will have grown by more than 30 percent by year 2015, and the world's urban population having already more than tripled between 1950 and 2005, feeding the world has become one of the major issues of the 21st century.
The Universal Exposition of Milan (1 May - 31 October 2015) will therefore adress themes of paramount interest and importance regarding food safety, security and quality.
The town of Milan is located at the heart of an urban area of about 5 millions people, and Milan's region generates about 20% of Italy's GDP. Italian cuisine, both healthy and authentic, is characterised by an extreme simplicity. It has become extremely popular worldwide, where italian restaurants enjoy an everlasting success.
A digital platform of information and services called "E015 - Digital Ecosystem" will support contributions and cooperations beween participants on site and beyond. It will also contribute to leaving a legacy of the Exposition for the future.
Expo Milano 2015 will be about quality, health, technology, innovation and taste.
See you there!
http://www.expo2015.org/